Landscaping Services Bromley, Kent, South London
Our team of "experienced landscapers" are ready to help you create your dream garden…
We cover all aspects of hard and soft landscaping. From basic retaining walls to extravagant patios with specialist lighting, we've got you covered. Using only the highest quality materials and our best workmanship, we will create an outside space that is functional, looks great, and is guaranteed to last. We'll work closely with you to ensure that we clearly understand your goals and deliver exactly what you want.
Nothing Adds Appeal To Your Home Like a Well Designed and Landscaped Garden
We understand that your property is a big investment and we want you to know that we are here to help you accomplish the aspirations that you have for your garden. So whether you're looking for design and construction of a fresh new landscape project or rework of an existing tired garden that needs a facelift, our professional team of landscapers are here to help every step of the way.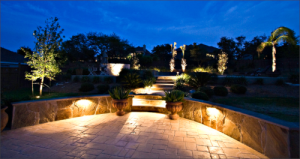 Hard Landscaping Services
Our team of expert landscapers are ready to help you transform your garden into a special retreat with a "WOW" Factor …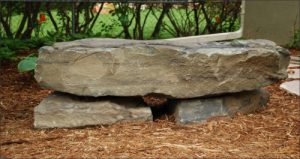 Natural Stone Garden Features
Let's get creative with beautiful natural stone and rock to create uniquely stunning garden features …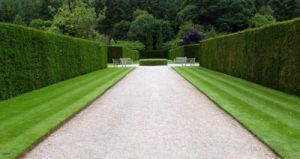 Soft Landscaping Services
Let our team help you create that perfect garden retreat, functional family garden or grandest of entrances …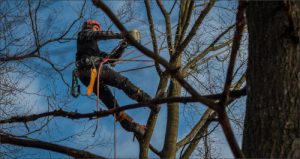 Specialists In Tree Care & Removal
Tree and hedgerow removal. Tree care, pruning and trimming, stump removal and stump grinding …

Our Clients Say it Best
We like to feel our reputation speaks for itself, as the vast majority of our building and landscaping work is due to recommendations from satisfied clients. We have a growing client base in South London, Surrey and Kent, where we are recognized for delivering quality workmanship on time and on budget.
A friend recommended Masonic and Charles Happer gave a detailed pricing structure for our new bathroom suite and new central heating system. The work was not easy due to the layout of the house but Charles and his team carried out the work in very professional manner. They turned up when they said they would and nothing was ever too much trouble.–Tommy Tevlin | Bromley

Charlie was courteous and very professional at all times, nothing was too much trouble. He made me aware of all costs so there were no surprises, which is important when you're on a fixed budget.–Kerry Durrel | Bromley

As always a very efficient and friendly service, highly recommend Charles and his team.–E Icoz | Bromley
Request An Estimate Or Call Back Today
Free Consultations & Quotes
Free Consultations
We offer free, no-obligation consultations for our services, and will provide you with a detailed quote if requested.
Detailed Proposals
Our detailed proposals will give you complete 'peace of mind' as you will know exactly what's priced for and what's not.

Reputable & Dependable
Reputable Company
Operating for more than 28 years, we are proud to have earned a reputation for quality service and beautiful work.
Dependable Services
We take pride in all of our work and our customer relations. Our goal is to always finish on budget, on time, every time!
Request An Estimate Today
Thank you for visiting:
Landscaping Services in Bromley Kent South London